--
Various wedding invatations.
--
Candace and Grant
Inspired by the cities, in chronological order, that the couple visited together since meeting in 2010, prior to marrying in 2017.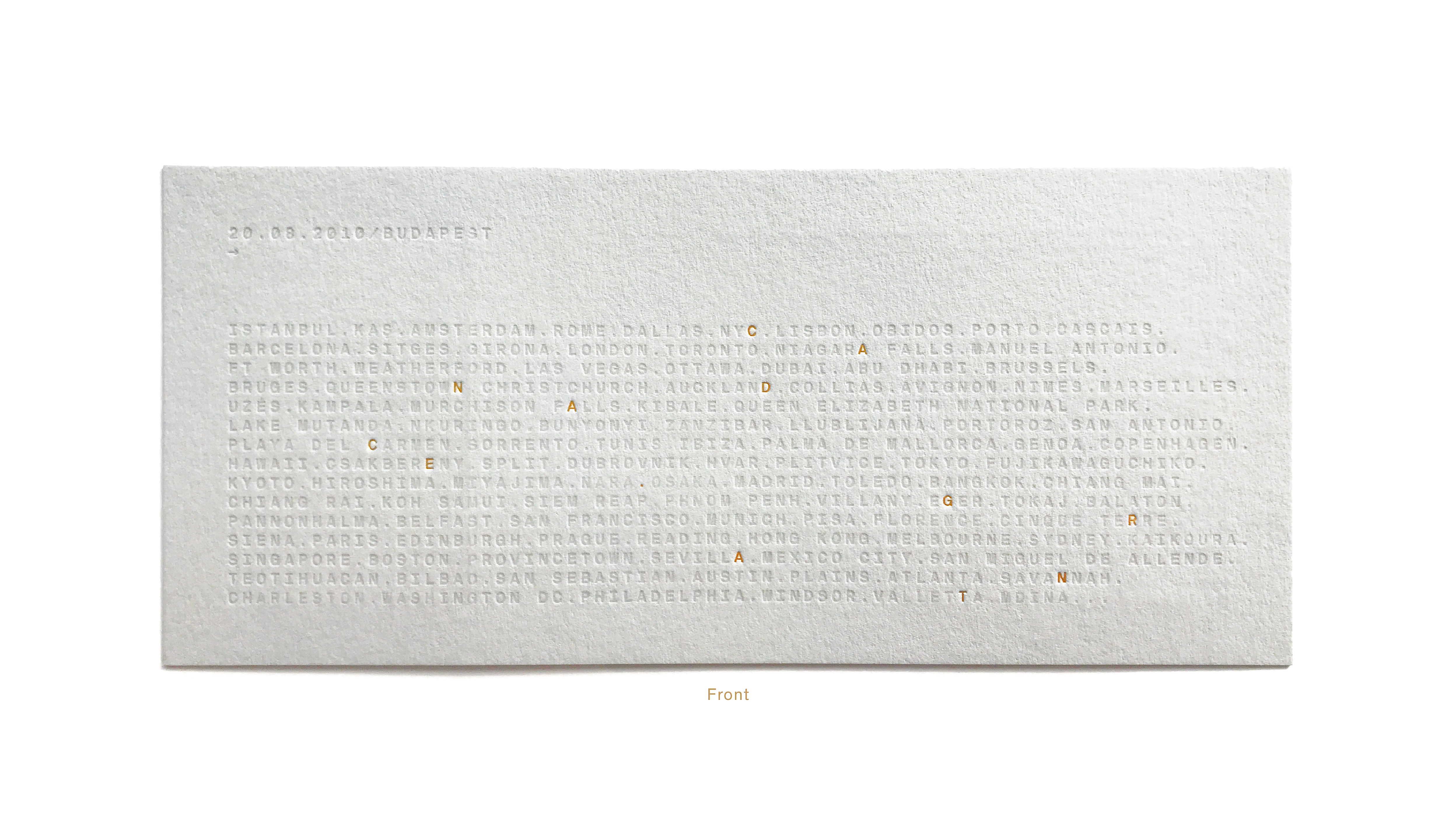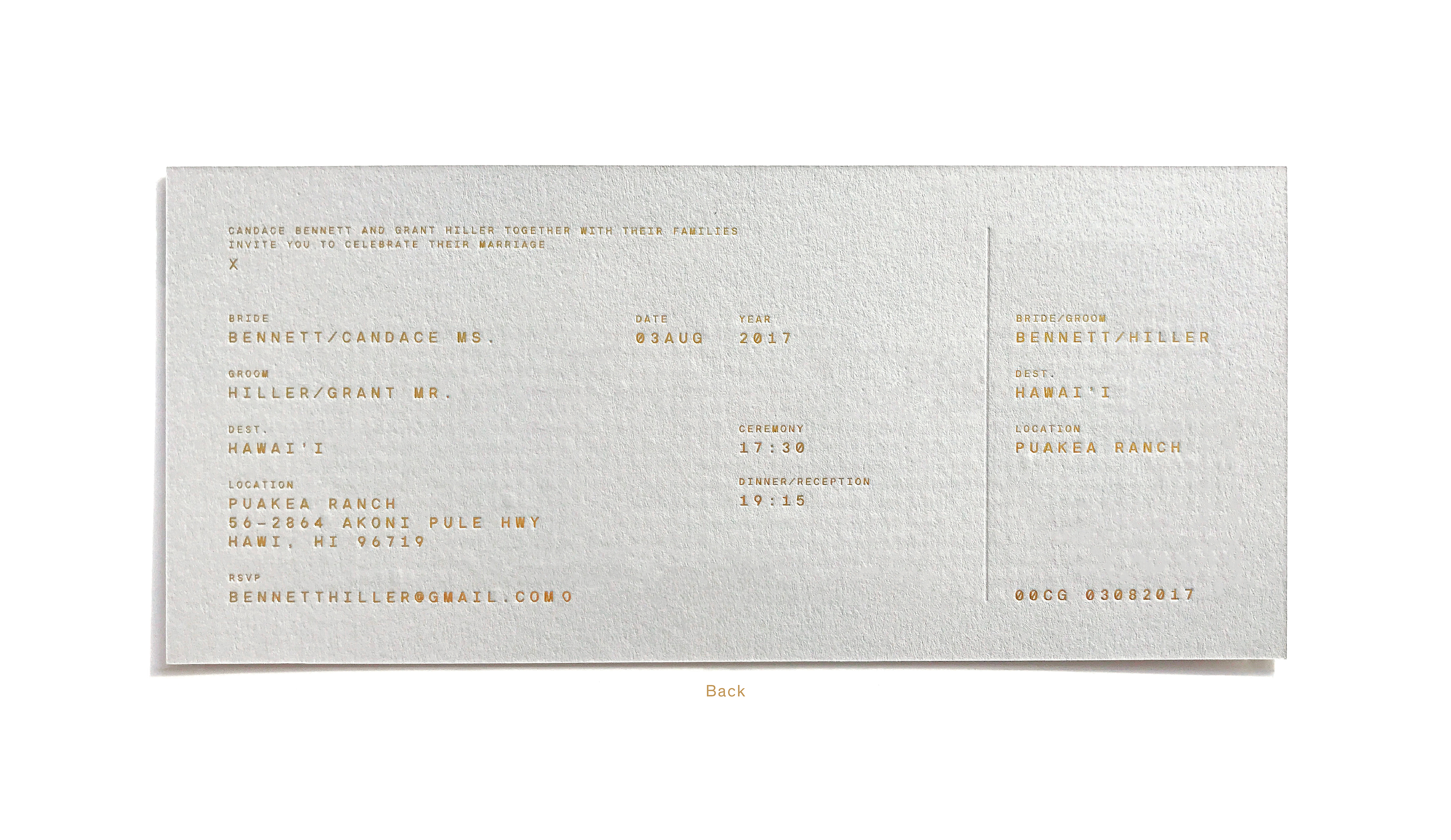 --
Paulie and Owen
Inspired by the couple's strong tradition of completing the New York Times crossword together each weekend.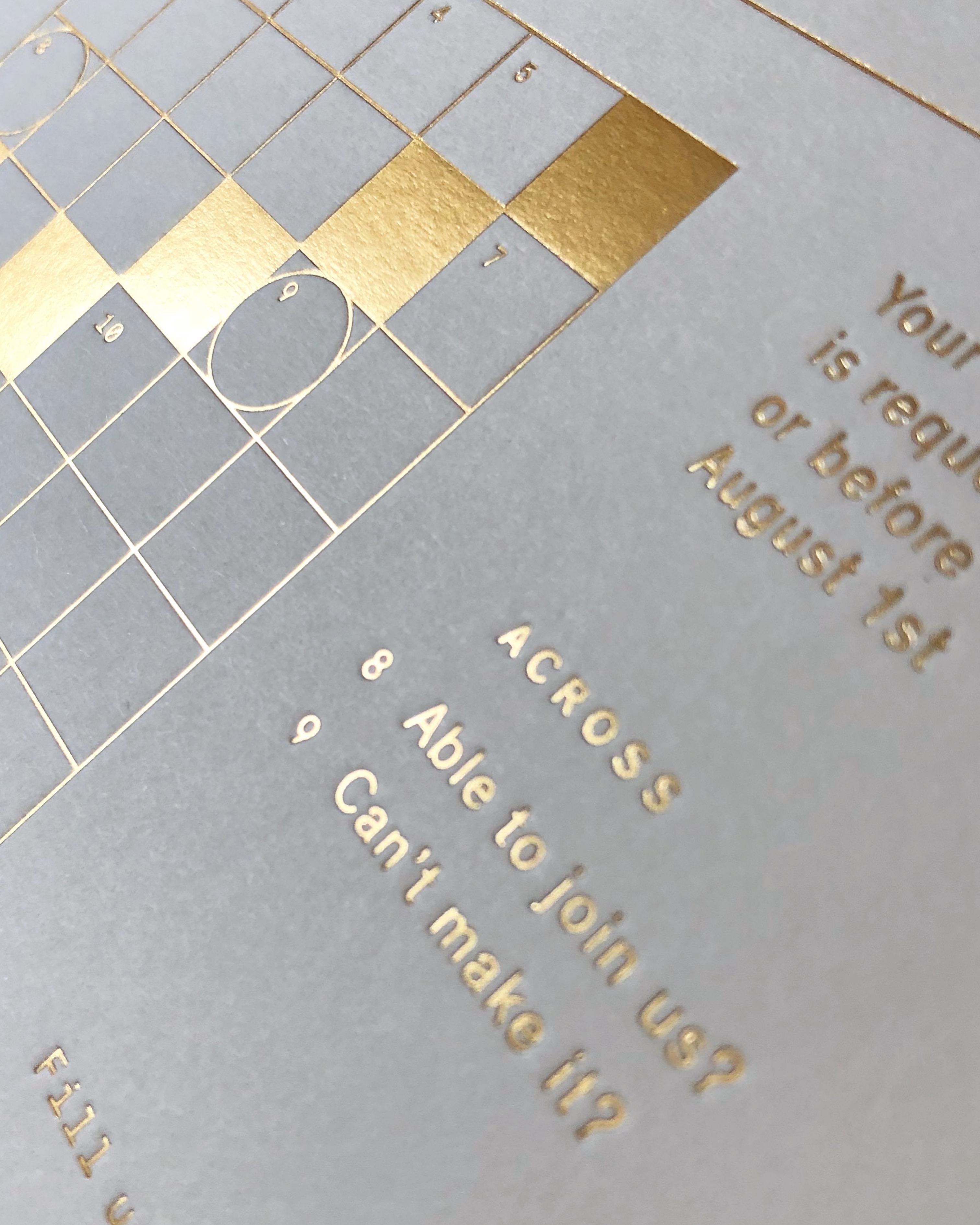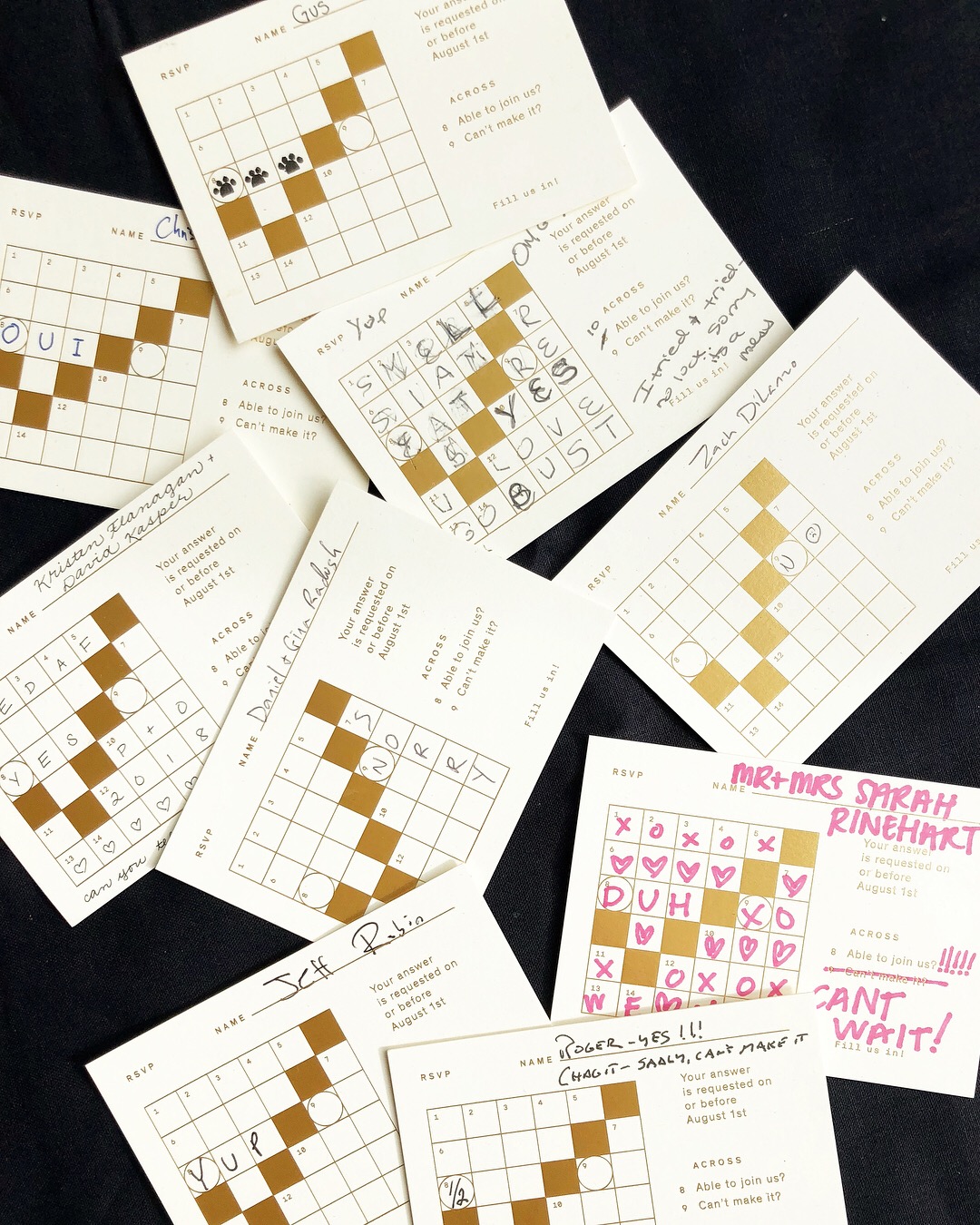 Above photograph by Jess Jolin
--
Vianka and Ryan
Inspired by Vianka's love for teaching.
Test prints